Jesse Palmer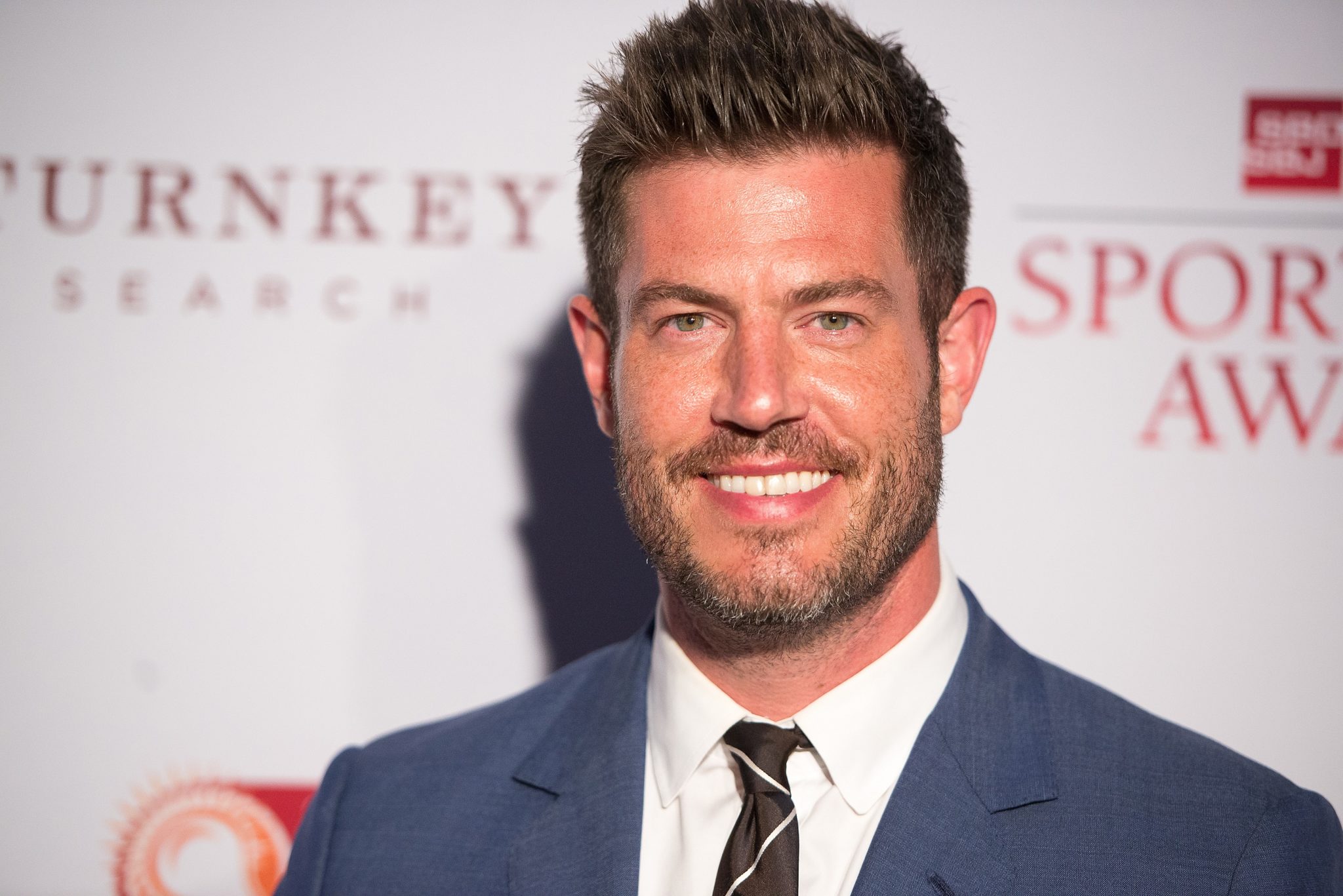 Born Name
Jesse James Palmer
Popular As
Jesse Palmer
Nick Name
Jesse
Profession
TV Host, Sports Commentator,
Former Professional Football Player
Date Of Birth
5 October 1978
Birth Place
Toronto, Ontario, Canada
Age
41 Yrs Old
Zodiac Sign
Libra
Height
6 ft 2 in (1.88m)
Weight
99 kg (219lbs)
Net Worth
$4 Million
Eye Color
Blackish Brown
Hair Color
Unknown
Girlfriend
Emley Fardo (Engaged)
Wife
Not Available
Marital Status
Unmarried but engaged
Jesse Palmer comes to the mind when it comes to the famous and popular TV host, sports commentator. Jesse Palmer is also the former football player who was a quarterback in the National Football League (NFL) for 5 seasons in the year 2000. He was also casted as the bachelor on the fifth season of the famous reality television series named "The Bachelor" in 2004.
When and where was Jesse Palmer born? What is his current age? Know about his family life and early life.
Jesse Palmer was born on 5 October 1978. He was born in Toronto, Ontario, Canada. Jesse Palmer is recently at the age of 41 years old. Jesse Palmer holds the citizenship of Canada and lies under Libra Zodiac Sign. Jesse Palmer's parents are "Bill Palmer" and "Susan". She was also the co-founder of Barrett Palmer Models and also the former owner of the original ITM International Top Models.
Jesse Palmer journey towards the success of his career life. Know about his career life and education life.
Talking about the education life "Jesse Palmer, he attended both St. Pius X and Confederation high school. He also used to play all of his amateur football in the Ontario Minor Football Association and mostly importantly with the Myers Riders Football Club in Ottawa. Later, Jesse Palmer was accepted to attend the University of Florida as an athletic scholarship in Gainesville, Florida. He used to play for the coach named "Steve Spueeier's Florida Gators football team from the year 1997 until 2000.
Jesse Palmer started his career when he was selected by the New York Giants in the fourth round of the NFL draft in 2001. Jesse Palmer was also the second Canadian to play at the quarterback position in the National Football League. Before leaving Giantshe completed three seasons and left for San Francisco in the year 2004. He was signed by the San Francisco 49ers to play as the replacement for their injured quarterbacks. He was later resigned by the team when the injured player returned during the 2006 off-season.
After resigning from the San Francisco 49ers he was signed to play for Montreal Alouettes of the Cnandaian Football League. In 2007, Jesse Palmer resigned from Montreal prior to starting a career in broadcast journalism. Jesse Palmer announced his retirement from Canadian Football League on 24 May 2007. Jesse Palmer started his journalism career by joining the famous TV "Fox Sports". He became the color commentator in 2005 and the following year, he also became an analyst as well as a commentator for the weekend's NFL draft. Later, Jesse Palmer joined ESPN on College Football Live as an analyst in 2007. Jesse Palmer along with the co-host "David Pollack" appeared on the show "Pollack Show" on ESPN. Jesse Palmer has also worked for eTalk, as well as ABC telecasts as a New York correspondent.
The popular broadcast journalist "Jesse Palmer" has also been featured in many television series apart from his journalistic career. Jesse Palmer has played the role of the famous professional baseball player "Don Lacey" in an episode of the American crime drama series "Law & Order: Special Victims Unit. Jesse Palmer has also appeared on the famous relationship TV series named "The Bachelor". Jesse Palmer has also played on shows like "Spring Baking Championship", "Good Morning America", and "Holiday Baking Championship".
Jesse Palmer personal life. Is Jesse Palmer still single or dating or married? Know about his relationship status and love affairs.
Talking about the personal life of the famous broadcast Journalist "Jesse Palmer", he is recently engaged and doesn't have a wife. Jesse Palmer once appeared on the relationship TV show named "The Bachelor" where he first met "Jessica". Jesse Palmer didn't purpose to Jessica as their relationship continued for a few months. There was rumoured about the engagement of Jesse Palmer and his girlfriend "Jessica" but after some months they separated. After separating from "Jessica", Jessica later met Omar Rawi. After dating for some months Jessica married Omar Rawi. Jessica also welcomed two children after her married life. While Jessica was enjoying a blissful married life, Jesse Palmer, on the other hand, is yet to be married. Jesse Palmer was spotted at the Miami beach with a famous and popular Brazilian Model named "Emely Fardo" in the year 2017. Later he was engaged to the famous Brazilian model "Emley Fardo".
Know about the net worth and salary of Jesse Palmer. How much does he earn in a year?
As per wiki- bio pages, it has been estimated that Jesse Palmer has the net worth of $4 Million till today. He has worked very hard and struggled a lot in order to reach that amount of net worth in his career life. Jesse Palmer hasn't revealed any information about his salary on the internet or any wiki- bio pages. Jesse Palmer salary has not been disclosed till today.
Jesse Palmer Height, Weight, Wiki, Bio, and Many More.
Moving to his body measurements, the handsome man stands at the splendid height of 6 feet 2 inches. With a jaw-dropping physique, Palmer has maintained a body with the pack, the credit goes to his hard workouts and exercise activities. His weight is said to be around 99 kilograms which is perfectly balanced as per his tall height.
Is Jesse Palmer active on social media sites? Follow him on his facebook, Twitter and Instagram to know more about his daily life activities.
Jesse Palmer is very famous on social media sites such as Facebook, Instagram, and Twitter. He has almost 33.6K followers on Twitter. Jesse Palmer has a huge number of followers on social media sites. Jesse Palmer has 104K followers on Instagram and 8K Followers on Facebook respectively.
To know about his daily life, follow him on his social networking sites,
Where and when was Jesse Palmer born?
5 October 1978 in Toronto, Ontario, Canada
What nationality does Jesse Palmer belong to?
Canadian
What is Jesse Palmer 's ethnicity?
White
What is Jesse Palmer 's eye color?
Blackish Brown
Which color of hair does Jesse Palmer have?
Unknown
How tall is  Jesse Palmer?
6ft 2inch
How old is  Jesse Palmer?
41 Yrs Old