You Need To Know These Things To Make Your Child Confident.
Confidence is the most important factor in every person's life for lifetime of mental health and social happiness. It naturally makes us happier and helps to frame a successful life.
And, it is more beneficial if they could build up it at a early age. Having self-esteem at the childhood is is the foundation of a their well-being and the key to success as an adult.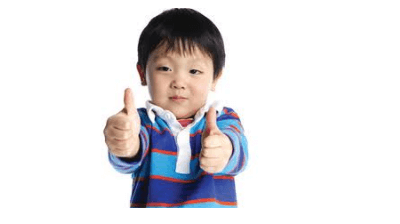 Here, are some thoughts of famous personalities who are successful at today's date because of their self-confidence which they build up at their early age.
"Self-confidence has always been one of my good qualities. I am always very confident. It is in my nature to be confident, to be aggressive. And it applies in my batting as well as wicketkeeping"
-MS Dhoni

"Discouragement, fear, doubt, lack of self-confidence, are the germs which have killed the prosperity and happiness of tens of thousands of people"
-Orison Swett Marden
Hence, if you raise a courageous child who matures up with a healthy self-respect and honor, then they will have a realistic understanding of their strengths and weaknesses. They will even enjoy their strengths and will dedicatedly work on the problem areas.
As we now know that there is such a strong connection between how our child feels about themselves and they act, it must be the first priority and of every parents to raise a confident child. In the journey of life our child will be exposed to positive forces and negative forces. And, only the parents can guide their child to work through the those forces.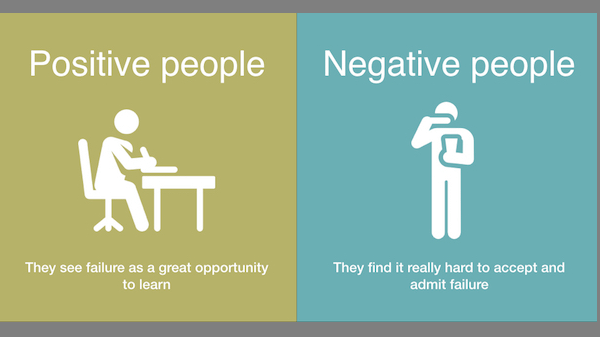 Here are some tips to help build self-confidence in your child. Let us know what you think about it.
1. Show that your love towards them is unconditional
This may seems little confusing as we all love our child but it's probably the most important thing we can give your child. At every points of their life child needs to feel accepted and loved with the family and other groups such as friends, schoolmates, sports teams, and community.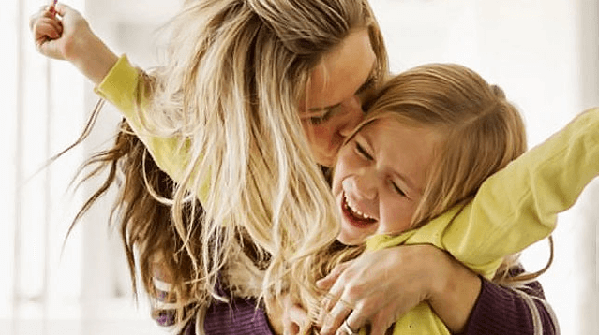 But, however, sometimes beacuse of mood or some other situations we may yell or ignore or make some other parenting mistake, and you may give your child a hug and tell them you're sorry and you love them. Loving them without any condition at every situation helps to build a strong foundation for confidence.
2. Guide your child to set realistic goals
Always guide your child to set reasonable goals to help avoid feelings of failure. Setting and achieving challenging, realistic goals can help children feel more capable. Hence, help your children to set specific goals which will grow more confidence in them and they will make regular effort to achieve their life goals.
3. Praise their effort
It is most important to give your child praise and positive feedback because they measure their worth and achievements by what you think. No matter if a child fails at something or shows no talent at a particular skill, praise the effort, but remember don't unrealistically praise the results.
Also, let your child know that it's OK not to be able to do everything perfectly. Just motivate them to make regular effort and practice.
4. Teach them to have patience
Patience is that tool of life, which will take the life in proper direction and maintains balance. Sometimes, even after hardwork they may not get exact result as per their desire and they may get frustated. So, you must teach them to have patience on life in order to make life smooth and happy.
Don't judge them at their first try, if they couldn't succeed, but allow them to take risk again and again. This will help them to build self-confidence and they will never give up in any situation.
5. Join them on their happiness
As we all know that, love and acceptance are major components of confidence and self-worth, so every parents should spend quality time with their children to show that they are most valuable. Also, even if we lacks time, sometimes sharing their happiness like joining them on their playing time, listening their school gossips, and eating chocolates with them will make them feel more special and they will never fell shy even in the new enviornment.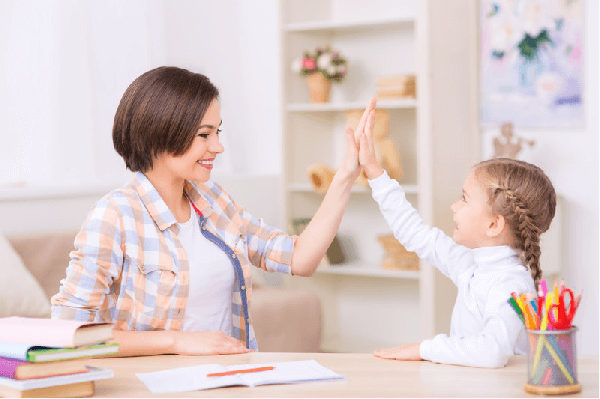 6. Give them responsibilities
Giving children responsibilities according to their age and allowing them to make age-appropriate decisions like what to wear, what to eat for breakfast, what game to play or color to use, where to go on an outing, etc. will help them to grow self-confidence and they will believe in themselves.
You also can set up situations where the child can do things for herself but make sure the situation is safe. It will help them to have faith on themselves and make them independence,
7. Listen their opinion
If you want to build more confidence on them then ask your children for their advice or opinions to show that you valued them, their thoughts and ideas.
Listening our child will also help to build confidence by demonstrating that even adults need help sometimes, and it's okay to ask for it.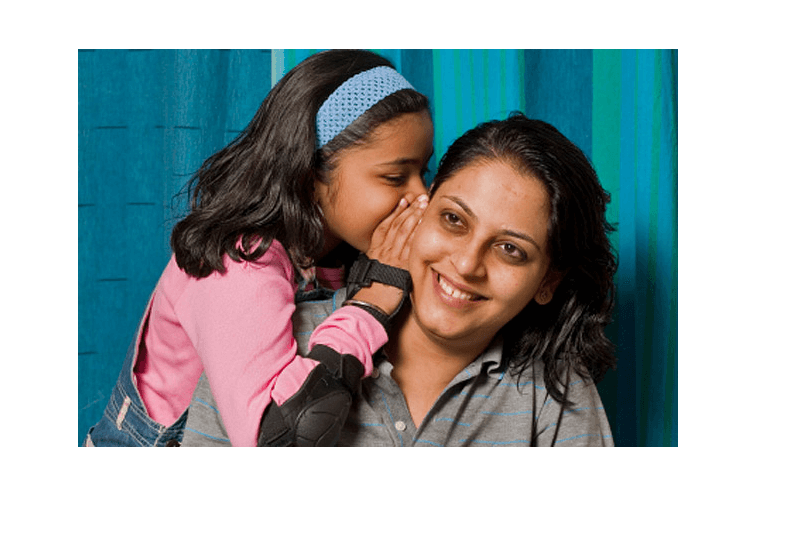 If you have more ideas about how to make our child more confidence, so they became fearless in every stage of their life and will be reponsible and discipline person in the future, leave a reply.
We wikiramp.com team wish you a very good life. Keep your health always on first priority.
Stay safe, Take care
With Best Regards
wikiramp.com