Monica Potter's Biography
Born Name
Monica Gregg Brokaw
Popular As
Monica Potter
Profession
Actress
Date Of Birth
June 30, 1971
Birth Place
Cleveland, Ohio, U.S.
Age
49 Yrs Old
Parents
Nancy and Paul Brokaw.
Sisters
3, Kerry, Jessica, and Brigette
Zodiac Sign
Cancer
Height
5 feet 7 inches
Weight
54 Kg
Net Worth
$3 million
Eye Color
Blue
Hair Color
Blonde
Boyfriend
Not Available
Husband
Daniel Christopher Allison (m. 2005)
Tom Potter (m. 1990–1998)
Marital Status
Married but Living Separately (Previously Divorced)
Children
3, Molly Brigid Allison, Liam Potter, Daniel Potter
Monica Potter is an American actress popular for her starring roles in the films Con Air, Patch Adams, and Along Came a Spider. Similarly, she also appeared in the horror films Saw and The Last House on the Left, a 2009 remake film.
Furthermore, she has also appeared on television, as a series regular on Boston Legal, as well as a Golden Globe-nominated role as Kristina Braverman in the NBC drama series Parenthood. Similarly, she was a series regular in the CBS drama Wisdom of the Crowd.
Wanna know more about her personal and professional life? Just continue reading until the end and all those facts about her will be revealed.
Early Life, Bio, Wiki Of Monica Potter. Age, Parents, And Childhood.
Monica Potter was born as Monica Gregg Brokaw on June 30, 1971, in Cleveland, Ohio, to her parents Nancy and Paul Brokaw. She is currently at the age of 49. Her mother was a secretary in a hospital, and her father invented the first flame-resistant car wax. She has three sisters named Kerry, Jessica, and Brigette.
Furthermore, during her childhood, she attended the Villa Angela Academy and graduated from Euclid High School.  As from an early age, she wanted to be an actress hence, she started acting at the Cleveland Play House when she was in elementary school. When, she was at the age of 12, she worked at a flower shop, and later in her teens, a sub sandwich shop and did some modelling for newspaper and magazine ads and local commercials. And, after appearing in several commercials in Chicago, she relocated to Los Angeles in 1994. One year later, in 1995 she appeared in the Alan Jackson music video for "Tall, Tall Trees".
Monica Potter's Career. How She Achieve Her Goal? Path To Success.
Moving towards the career of Monica Potter, she made her screen debut in 1994, on CBS soap opera The Young and the Restless as Sharon Newman. Later, she appeared in several feature films, including Con Air and starring opposite Robin Williams in Patch Adams. Similarly, in 1998, she played the love interest of doomed distance runner Steve Prefontaine in the movie Without Limits, and also appeared in the British comedy Martha, Meet Frank, Daniel and Laurence in 1998.
Furthermore, Potter played the role of Kristina Braverman in the comedy-drama Parenthood, receiving critical acclaim for her performance in the fourth season. And, in 2014, she created Monica Potter Home, upscale home goods, natural skincare and home decor business in Cleveland, Ohio.
Similarly, in 2015, she was joined by her mother and all three sisters on Celebrity Family Feud. And, the following year, she appeared in an HGTV reality series titled Welcome Back Potter, which chronicled the purchase and restoration of her childhood home in Cleveland, Ohio thirty years after the family sold it in 1987.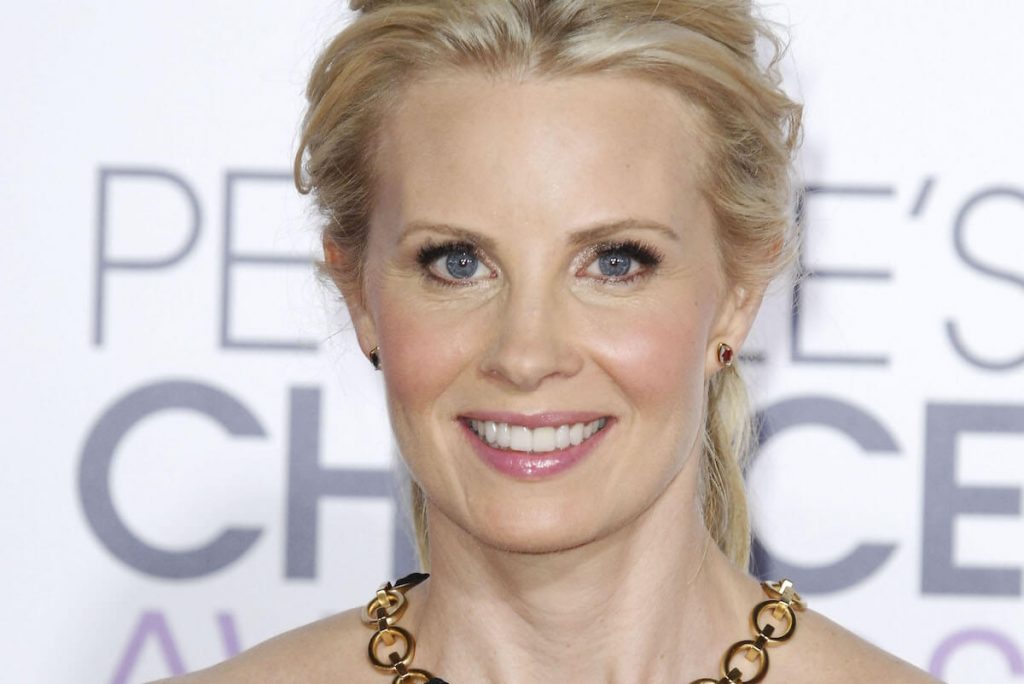 Monica Potter's Awards and Achievements
In the year 2013, she won the Critics' Choice Television Award for Best Drama Supporting Actress and was nominated for a Golden Globe Award for Best Supporting Actress – Series, Miniseries or Television Film for her role in the show.
Monica Potter's Net Worth. Salary And Net Worth.
Monica Potter, a famous American actress, who has appeared in number of television series and movies till date has already earned a marvellous amount of net worth and salary from her outstanding career. And, as of 2020 she owns a net worth of $3 Million. Hence, with all this income and net worth, she is able to live a very luxurious and healthy lifestyle.
Monica Potter's Personal Life. Married Or Dating? Relationship, Husband, Boyfriend And Children.
Heading towards the personal life of Monica Potter, previously she was married to Tom Potter in1990 but got divorce in 1998. Together the couple have two sons Daniel and Liam. And, almost 7years after marriage, in 2005, she got married Daniel Christopher Allison.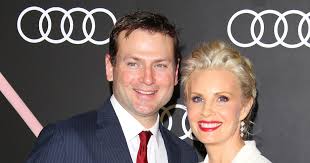 Her husband Alison is an orthopaedic surgeon. Potter and Allison have one child, a daughter, Molly, born in 2005. In March 2015, her husband joined the US Navy Reserve as a physician, with the starting rank of Lieutenant Commander. But, unfortunately, in February 2018, the couple filed for divorce. And, at the moment, both of them are living a completely different life.
In this way, getting married two times, Monica is now single and getting some rest from the relationships and affairs. However, she has a good relationship with all her children.
Monica Potter's Body Measurement. Height, Weight, Wiki, Bio, And Many More.
49 yrs old actress Monica Potter looks extremely gorgeous with a perfect measurement of her physical attributes and a fairer skin tone. She stands at a height of 5 feet 7 inches and a weight of 54Kg. Moreover, she has blue coloured eyes and blonde hair, which makes her look extra classy and elegant. Although being a mother of her 3 kids, she is able to maintain her slim body structure and a healthy skin.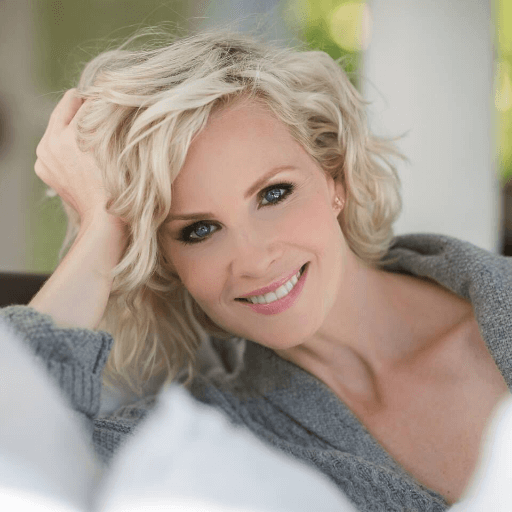 Monica Potter On Social Media. Facebook, Instagram, And Twitter.
Monica Potter, an American actress famous for her appearing in the films Con Air, Patch Adams and Along Came a Spider is active on various social networking sites like Facebook, Instagram and Twitter. Being a popular personality, she loves sharing her personal thoughts and imaged on social media and has a quite large number of fans and followers over there. On her official Instagram site, she has 85.7K followers. To know more about her personal life and to be updated about her life events, you can go through her social media profile and follow her:
Quick Facts Of Monica Potter
Where and when was Monica Potter born?
June 30, 1971 in Cleveland, Ohio, U.S.
What nationality does Monica Potter belong to?
American
What is Monica Potter's ethnicity? 
White                 
What is Monica Potter's eye color?
Blue                
Which color of hair does Monica Potter  have?
Blonde                        
How tall is  Monica Potter?
5 feet 7 inch
How old is  Monica Potter?
49 Yrs Old
We, wikiramp.com team hope you enjoy this article about Monica Potter. To know the latest information related to Hollywood and famous personality stay tuned with us.
Stay Safe, Take Care

With Best Regards
Wikiramp.com