What Is Actor Robin Williams Cause of Death?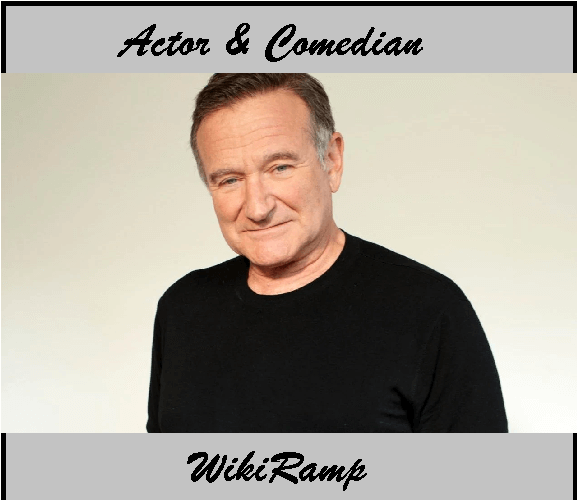 Born Name
Robin McLaurin Williams
Popular As
Robin Williams
Profession
Actor and Comedian
Date Of Birth
July 21, 1951
Died
August 11, 2014,
Paradise Cay, California, United States
Birth Place
St. Luke's Hospital
Cause of Death
Suicide by Hanging
Died Age
63 Yrs Old
Parents
Robert Fitzgerald Williams, Laurie McLaurin
Zodiac Sign
Cancer
Height
5ft 7inch
Weight
Unknown
Net Worth
$50 Million
Eye Color
Unknown
Hair Color
Unknown
Girlfriend
3
Wife
Valerie Velardi (m. 1978; div. 1988)
Marsha Garces (m. 1989; div. 2010)
Susan Schneider (m. 2011)
Marital Status
Married when died
Children
3
Early Life, Bio, Wiki Of Robin Williams. Age, Parents, And Childhood.
Robin McLaurin Williams was born on July 21, 1951, at St. Luke's Hospital in Chicago, Illinois. His parents, father, Robert Fitzgerald Williams, was a senior executive in Ford's Lincoln-Mercury Division and mother, Laurie McLaurin, was a former model from Jackson, He was raised in his father's Episcopal faith.
Talking about his education, he attended public elementary school in Lake Forest at Gorton Elementary School and middle school at Deer Path Junior High School. And, at the age of 16, his father took early retirement and the family moved to Tiburon, California. And, then Williams attended Redwood High School in nearby Larkspur. He completed his graduation in 1969 and at the time of his graduation he was voted "Most Likely Not to Succeed" and "Funniest" by his classmates. And, after high school graduation, he enrolled at Claremont Men's College in Claremont, California, to study political science which he dropped out to pursue acting.
Robin Williams's Career.
Moving towards the career of Robin Williams, he started his career as a stand-up comedian from the year 1976 and with his popular jokes, he made his TV debut Laugh-In in 1977. In the same year, he also performed at the L.A. Improv for Home Box Office. And, he never stopped performing stand-ups all those years. From his success on Mork & Mindy, Williams began to reach a wider audience with his stand-up comedy, starting in the late 1970s and throughout the 1980s, including three HBO comedy specials: Off The Wall in 1978, An Evening with Robin Williams in 1983, and A Night at the Met in 1986. With his outstanding work and creative comedy platforms, he received numerous awards too.
During the journey of career, Robin had some stress of performing the stand-ups and had started to use drugs and alcohol. But, despite this, he continued his career and got much appreciation from the public. With his growing popularity, he appeared in late-night shows numerous times.
About his career as a Comedian Williams once described:
It's a brutal field, man. They burn out. It takes its toll. Plus, the lifestyle—partying, drinking, drugs. If you're on the road, it's even more brutal. You gotta come back down to mellow your ass out, and then performing takes you back up. They flame out because it comes and goes. Suddenly they're hot, and then somebody else is hot. Sometimes they get very bitter. Sometimes they just give up. Sometimes they have a revival thing and they come back again. Sometimes they snap. The pressure kicks in. You become obsessed and then you lose that focus that you need.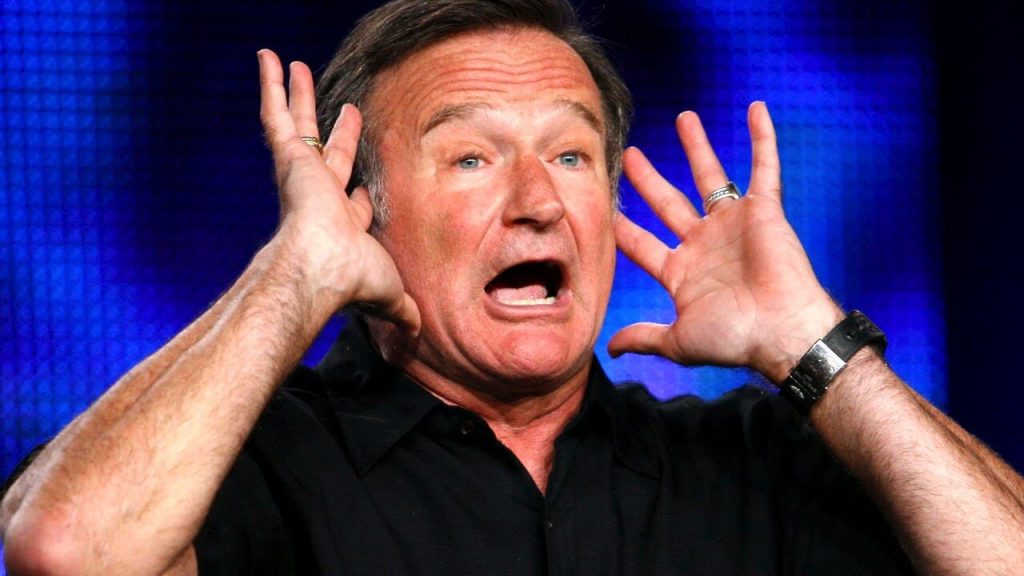 Furthermore, along with his comedian career, he got huge success in acting field as he appeared in movies continuously such as Jumanji, The Secret Agent, Jakob the Liar, Insomnia, Night at the Museum, Robots, The Big Wedding, The Face of Love, The Angriest Man in Brooklyn, and more.
Robin Williams's Awards And Achievements.
Late actor Robin Williams who has own identity in Hollywood and Comedian field has won numerous awards, including an Academy Award for Best Supporting Actor for his role in Good Will Hunting.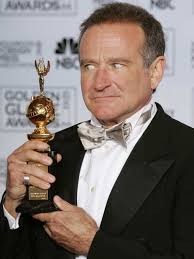 Similarly, he also won six Golden Globe Awards, including Best Actor—Motion Picture Musical or Comedy for his roles in Good Morning, Vietnam in 1987, The Fisher King in 1991 and Mrs. Doubtfire in 1993 along with the Cecil B. DeMille award in 2005. He also received two Primetime Emmy Awards, two Screen Actors Guild Awards, and five Grammy Awards.
Robin Williams's Net Worth and Salary.
Robin Williams from his comedian career and acting career, Robin has collected a huge collection of money over the years. Along with numerous awards, his salary for each movie was also very good. He was active in the industry from 1970, and hence, was able to make his net worth over $50 million.
Robin Williams's Personal Life. Relationship, Wives, Divorce, Married Life, Children And Affairs.
Heading towards the personal life of Robin Williams and married life, he married not once but three times. For the first time, he got married to Valerie Velardi in June 1978, with whom he shared a son Zachary Pym "Zak" Williams. However, unfortunately, the couple got separated after 10 years of their marriage. And, after the first divorce, he again married Marsha Garces in April 1989, whom he dated for three years. With his second wife, he is blessed with two children, Zelda Rae Williams, and Cody Alan Williams. And, again, their relationship also didn't go well and had to divorce in 2010.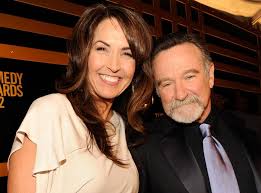 Later, after the second divorce in October 2011, the talented comedian again married Susan Schneider. His wife Susan Schneider is a graphic designer and he was together with his wife Susan Schneider until the sad death of Robin Williams.
Robin Williams Cause of Death.
Robin Williams, on August 11, 2014, at his home in Paradise Cay, California, committed suicide by hanging. At that time, he was at the age of 63. And, his body was cremated at Monte's Chapel of the Hills in San Anselmo, and his ashes were scattered over San Francisco Bay the next day.
His final autopsy report, released in November 2014, concluded that he "died of asphyxia due to hanging" which also noted that Williams had been suffering from depression and anxiety. At therapeutic levels, neither alcohol nor illegal drugs were involved, and prescription drugs present in his body. An examination of his brain tissue suggested Williams suffered from "diffuse Lewy body dementia". About Robin's death, his wife Susan Schneider Williams revealed that in the year before his death Williams had experienced a sudden and prolonged spike in fear and anxiety, depression, and insomnia, which worsened in severity to include memory loss, paranoia, and delusions.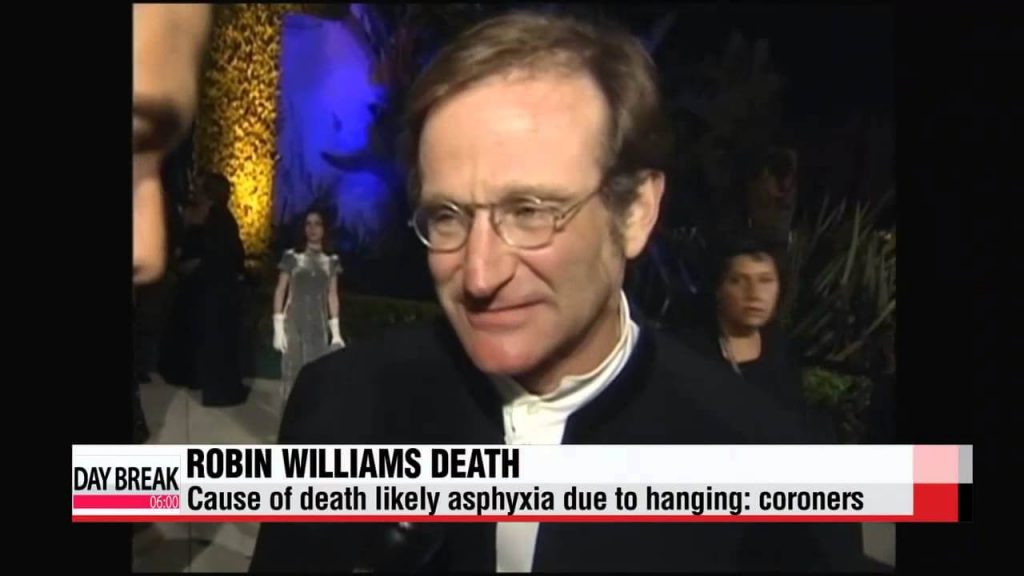 We, wikiramp.com team hope you enjoy this article about Late Actor and Comedian Robin Williams. To know the latest information related to Hollywood and famous personality stay tuned with us.
Stay Safe, Take Care

With Best Regards
Wikiramp.com