Dwayne Johnson's Biography
Dwayne Douglas Johnson also known from his ring name the Rock, is an American-Canadian actor, producer, businessman, retired professional wrestler, and former American football and Canadian football player. Johnson has wrestled for the World Wrestling Federation (WWF, now WWE) for eight years prior to pursuing an acting career.
Furthermore, he is also one of the successful personality in the Hollywood as his films have grossed over $3.5 billion in North America and over $10.5 billion worldwide, making him one of the highest-grossing actors of all time.
With the earning of $87.5 million, Dwayne Johnson topped the Forbes list of Highest Paid actor of the year 2020. His net worth is estimated to be around $320 million which also ranks him as one of the richest athletes in the world. He also co-owns XFL with his ex-wife, Dany Garcia, and a sports management company.
Wanna know more about his personal and professional life??? Just continue reading until the end and all those known and unknown facts will be revealed.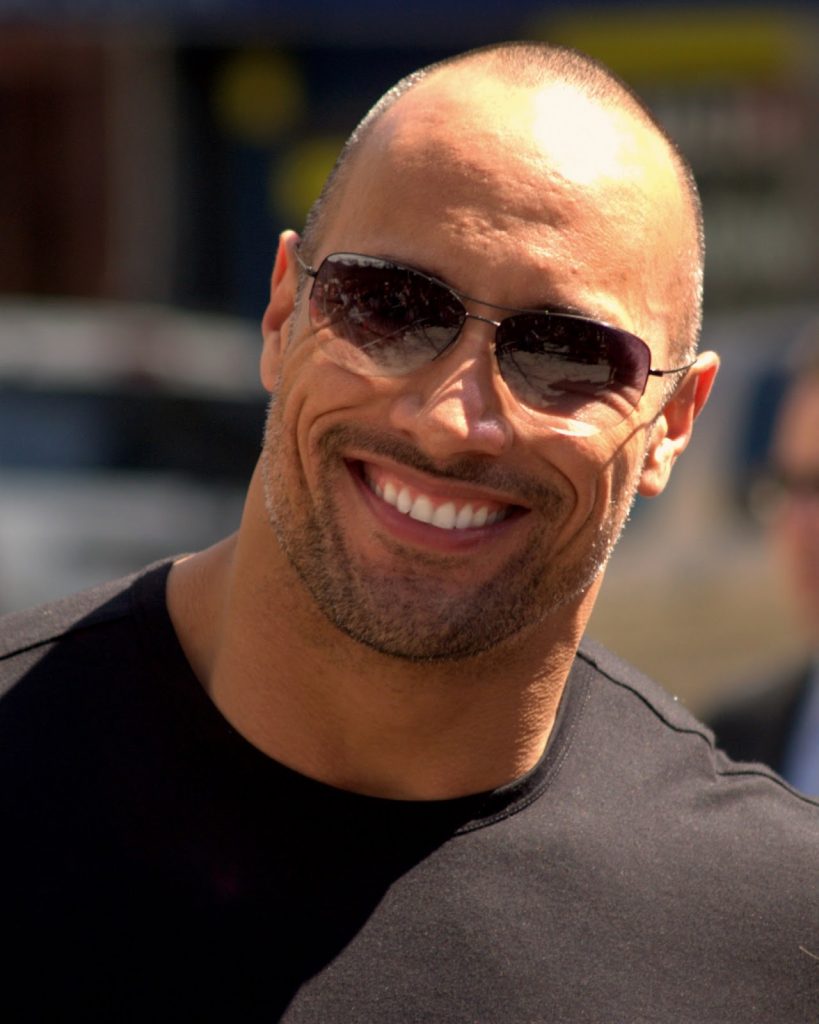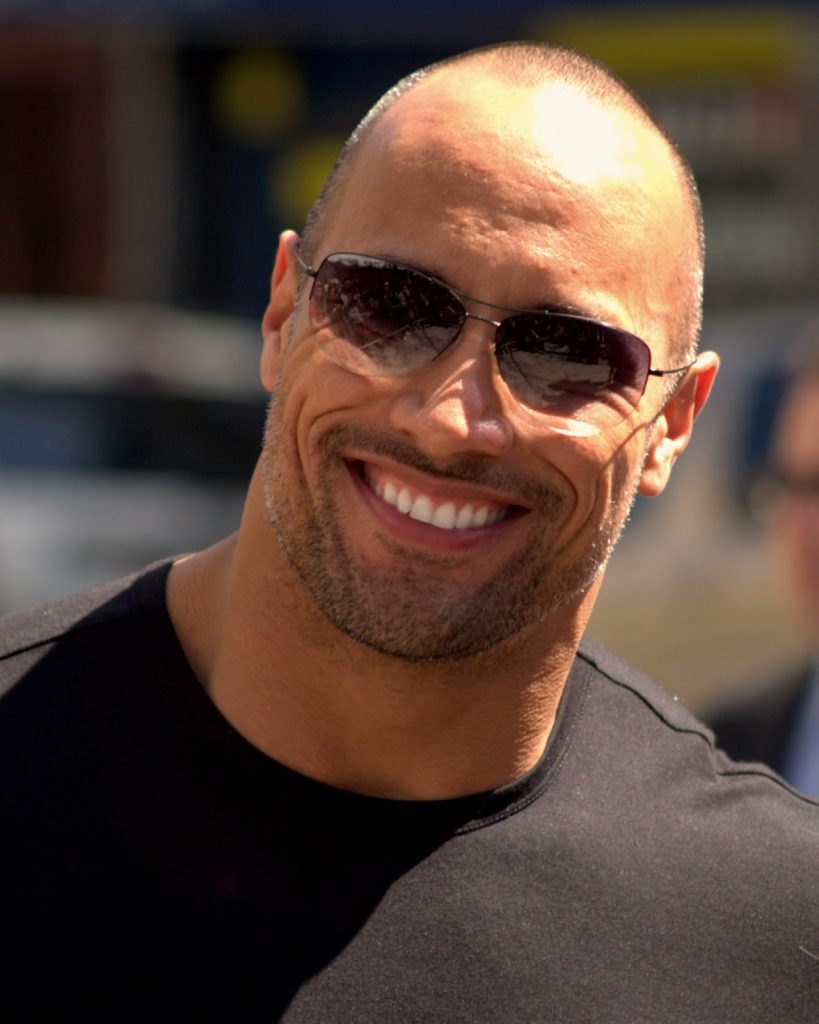 Born Name
Dwayne Douglas Johnson
Nick Name
Dwayne Johnson , The Rock
Profession
Actor, Producer, Businessman, Retired professional Wrestler, Former American football player.
Date of Birth
May 2, 1972
Birth Place
Hayward, California,
USA
Zodiac
Taurus
Parents
Rocky Johnson(father)
Ata Johnson(mother)
Age
48 years
Height
6 feet 5 inch (1.96m)
Weight
117.9 kg
Eye color
Dark Brown
Hair color
Dark Brown
Net Worth
$320 Million
Relationship Status
Married
Married to
Lauren Hashian, Dany Garcia(1997-2007)
Children
Simone Alexandra Johnson,
Jasmine Lia Johnson and Tiana Gia johnson
Early Life, Bio, Wiki of Dwayne Johnson, Age, Parents and Childhood.
Johnson was born as Dwayne Douglas Johnson on May 2, 1972, in Hayward, California, U.S. The 48-years-old actor was born to Ata Johnson (mother) and Rocky Johnson (father) who is also a professional wrestler. He is an American by nationality belonging to the mixed ethnicity. His father is a Canadian belonging to a Black Nova Scotian, whereas his mother is of Samoan descent. The grandson of professional wrestler Peter "High Chief" Fanene Maivia, Johnson grew up watching his father perform in the ring.
Since he was good at football, he played for the University of Miami and won a national championship on the 1991 Miami Hurricanes Football team. He also played the Canadian football league for Calgary Stampeders. Johnson graduated from Miami in 1995 with a Bachelor of General Studies degree in criminology and physiology.
Dwayne Johnson's career and his journey to the success. From wrestler to the highest paid Actor. How he achieved his goal?
Dwayne Johnson started his early career as a wrestler in 1996 when he got several tryout matches with the World Wrestling Federation (WWF). Under his real name, he defeated The Brooklyn Brawler. After signing a contract with WWF, he made his WWF debut as a new name, Rocky Maivia. He was the sole survivor in the survivor series and also won the WWF Intercontinental Championship in 1997. Later he referred himself as 'The Rock'. He won various championships multiple times such as WCW Championship(2 times), WWE Championship (8 times), WWF Intercontinental Championship (2 times). He also won the WWF Tag Team Championship (5 times) along with Mankind (3), The Undertaker (1), and Chris Jericho (1). His other accomplishment includes Royal Rumble, Sixth Triple Crown Champion, Deadly Games WWF Championship Tournament (1998), Slammy Awards (9 times) and many more.
Apart from wrestling, Dwayne Johnson is also well known in the film industry. Johnson made his debut in the entertainment field on Wyclef Jean's 2000 single "It Doesn't matter" and in its music video. In the same year, he hosted Saturday Night Live when he guest-starred on Star Trek: Voyager. Johnson began his theatrical career in The Mummy Returns (2001), The Scorpion King (2002) the action-comedy The Rundown (2003), and the Walking Tall (2004). He also appeared in the comedy genre through Be cool (2005) and The Game Plan (2007).
He has given many blockbusters throughout his career such as Driver, Fast and Furious franchise, Hercules, San Andreas, etc. His first dramatic comedy series was Ballers. He voiced the demigod Maui for Disney animated hit Moana in 2017. He continued his success in movies Baywatch, Jumanji: Welcome to the Jungle, Skyscraper, Rampage throughout the year 2017 and 2018. Jumanji became the actor's highest-grossing film to date.
He recently appeared in the Fast & Furious spinoff Hobbs & Shaw. Netflix's action movie Red Notice starring Dwayne Johnson is on pause production due to pandemic.
Dwayne Johnson's Net worth and Salary
With the earning of $87.5 million, Dwayne Johnson topped the Forbes list of Highest Paid actor of the year 2020. His net worth is estimated to be around $320 million which also ranks him as one of the richest athletes in the world. He also co-owns XFL with his ex-wife, Dany Garcia, and a sports management company.
The Rock owns a mansion in Florida valued at $5.5 million. Besides, he has an amazing car collection which includes the 1971 Chevrolet Chevelle SS, an Audi R8, an Aston Martin Vanquish Volante, and also a Pagani Huayra. He flies in Gulfstream G650 business private Jet. His sources of wealth are from his profession as a wrestler, actor, producer, and Businessman.
Johnson has donated $2 million to build a living room at the University's Newman Alumni Center along with his ex-wife Dany Garcia . His net worth is a outcome of his hard work for several years because of which he can can afford custom made suits and live luxurious lifestyle.
Dwayne Johnson's Personal life. Married Or Dating? Wife, Girlfriend, Children.
Moving towards the personal life of famous actor Dwayne Johnson, currently, he is married to Lauren Hashian. However his first wife. Dwayne met his first wife, Dany Garcia while attending the University of Miami. The couple married on May 3, 1997. They together have a daughter named Simone Alexandra on August 14, 2001. However, they split up in June 1, 2007. Johnson started dating Lauren Hashian, soon after their divorce. They first met in 2006, while Johnson was filming the movie, The Game Plan. The couple were married on August 18, 2019. They have two children. Let's wish them all the best for their upcoming future.
His Body measurement, Height, Weight, and many more.
Dwayne Johnson, a 48 years old renowned athlete and actor stands at a height of 6 feet 5 inches and has a hefty weight of 120 kg. His massive and fit body gives him a strong appearance and personality. He has got attractive dark brown eyes and same colour hair with classy looks. Even in his late 40's, he has maintained his healthy life and attractive physique which makes him the heartthrob of many women in spite of being a married man.
Social life, Is He Active On Instagram
It seems like the crazily popular actor and athlete known as The Rock authentically engages with his social media community since he is active on various social networking sites such as Twitter, Instagram, Facebook, and YouTube. He often posts valuable and entertaining content. He has a massive fan following on his social accounts. To keep up to date on the Rock's latest movies, BTS, workout with weights, or just hanging out at home, you can go through his social media handle and follow him.
Where and when was Dwayne Johnson born?
May 2, 1972 in Hayward, California, United States
What nationality does Dwayne Johnson belong to?
American
What is Dwayne Johnson's ethnicity?
Mixed
What is Dwayne Johnson's eye color?
Dark Brown
Which color of hair does Dwayne Johnson have?
Dark Brown
How tall is Dwayne Johnson?
6 feet 5 inch
How old is Dwayne Johnson?
48 Yrs Old