Elizabeth McGovern's Career & Biography
Born Name
Elizabeth Lee McGovern
Popular As
Elizabeth McGovern
Profession
Actress & Musician
Date Of Birth
July 18, 1961
Birth Place
Evanston, Illinois, United States
Age
59 Yrs Old
Parents
William Montgomery McGovern, Jr. &
Katharine Wolcott (née Watts)
Zodiac Sign
Cancer
Height
5 feet 10 inches
Weight
59 Kg
Net Worth
$ 4 Million
Eye Color
Blue
Hair Color
Dark Brown
Boyfriend
Not Available
Husband
Simon Curtis (m. 1992)
Marital Status
Married
Children
Matilda Curtis, Grace Curtis
Elizabeth Lee McGovern is an American film, television, and theatre actor, and musician who has started her career immediately after completing her study. For her role as Evelyn Nesbit in the film Nesbit in 1981, she received an Academy Award nomination.
Till the date, she has appeared in numbers of movies and television series and also has releases few songs. Hence, owns a really good amount of net worth and is worldwide recognised.
Just continue reading until the end, to know more about her personal and professional life.
Contents
1. Early Life, Bio, Wiki Of  Elizabeth McGovern  
2. Elizabeth McGovern's Career
3. Elizabeth McGovern's Net Worth
4. Elizabeth McGovern's Personal Life
5. Elizabeth McGovern's Body Measurement
6. Elizabeth McGovern On Social Media
Early Life, Bio, Wiki Of Elizabeth McGovern. Age, Parents, And Childhood.
Elizabeth McGovern was born on July 18, 1961 in Evanston, Illinois. Born as the daughter of her parents Katharine Wolcott (née Watts), a high school teacher, and William Montgomery McGovern, Jr., a university professor, she is currently at the age of 59. During her early years, alongwith her family, she moved to Los Angeles, where her father accepted a teaching position with the law school at UCLA. She also has a younger sister named Cammie McGovern who is a novelist and a brother named Montgomery McGovern.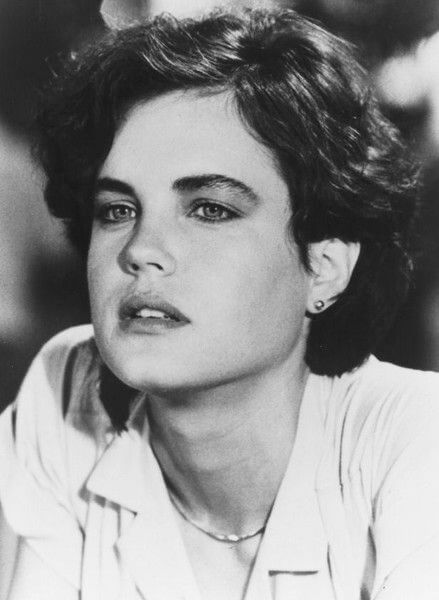 Talking about her education, McGovern studied at the American Conservatory Theater in San Francisco, and studied Bachelor of Fine Arts in Drama at the Juilliard School in New York City as a member of Group 12 from 1979 to 1981.
Elizabeth McGovern's Career. How She Achieve Her Goal? Path To Success.
Moving towards the career of Elizabeth McGovern, she first started her career with an acting debut in an episode of TV series California Fever in 1979. And, she made her film debut in the drama film Ordinary People in 1980 while studying at Juilliard.
Similarly, she gained world-wide recognition for her performance in Ragtime in 1981, for which she received an Academy Award nomination for Best Supporting Actress. Some of her other notable work includes, Once Upon a Time in America in 1984, The Handmaid's Tale in 1990, The Wings of the Dove in 1997, and The Chaperone in 2018.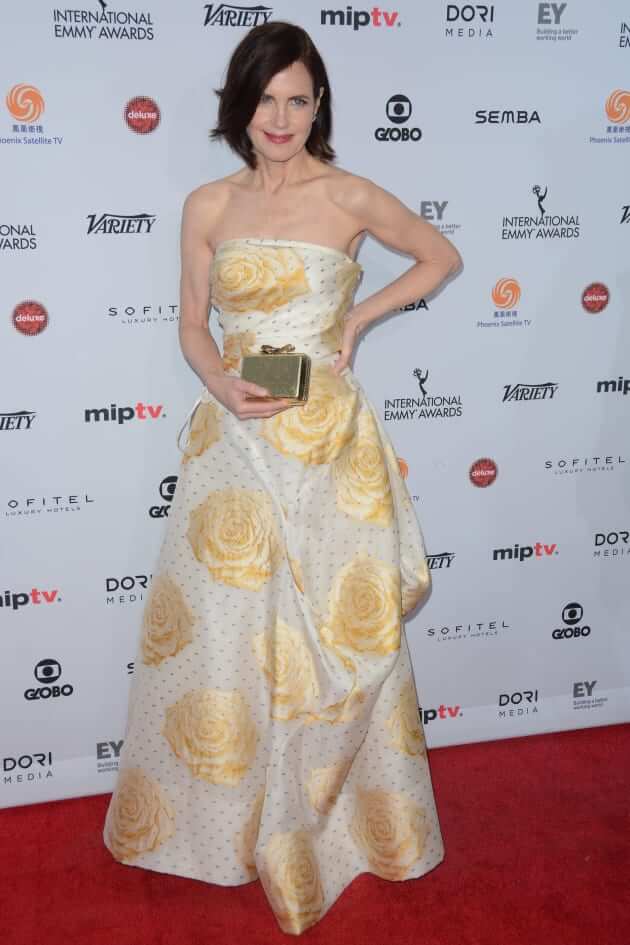 Furthermore, she has appeared in many TV series including California Fever, Faerie Tale Theatre, Women & Men: Stories of Seduction, Ashenden, If Not for You, Tales from Hollywood, The Scarlet Pimpernel, The Brotherhood of Poland, New Hampshire, Three Moons over, Clover, Freezing and Agatha Christie's Poirot, and many more. However, she is widely recognised for her portrayal as Cora, Countess of Grantham in the Historical drama series Downton Abbey from 2010 to 2015.
Actress Elizabeth McGovern is also a singer-songwriter and plays the guitar. In 2008 she started fronting the band Sadie and the Hotheads at The Castle pub venue in Portobello Road, London. The band released an album of songs she developed with The Nelson Brothers, who are now part of the band.
Along with her acting career, McGovern recorded three Christmas tracks in 2014. Her rendition of It Came Upon a Midnight Clear and duet with Julian Ovenden performing The First Noel appear on the double-disc album Christmas At Downton Abbey, produced by Warner Music.
Similarly, her fifth album, The Truth, was released in early 2019. Unlike her previous albums with her band, The Truth was released under her name. The album includes a track which Samuel L. Jackson appears on as a guest vocalist.
Elizabeth McGovern's Net Worth. How Much She Earns? Salary & Lifestyle.
Elizabeth McGovern who is in the acting and musical industry since from long period of time owns a really good amount of net worth and salary. Being a very hardworking and dedicated personality, at the moment, she can be considered as one of the famous personality in the Hollywood and has her own identity. And as of 2020, her net worth is estimated to be $4 Million. However, her salary is not revealed yet. With all this income and net worth, she is able to live a very luxurious and healthy lifestyle with her husband and daughters.
Elizabeth McGovern's Personal Life. Married, Dating Or Divorce? Husband, Daughter And Children.
Heading towards the personal life of actress and musician, Elizabeth McGovern, she was engaged to actor Sean Penn, her co-star in the 1984 film Racing with the Moon. However, her relationship with Sean couldn't continue and hence, break their engagement.
And, in 1992, she married British film director and producer Simon Curtis. From their blissful married life, the couple have two daughters, Matilda and Grace. At the moment, the family of four lives in Chiswick, London.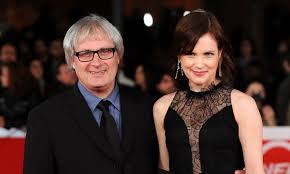 "In today's world, we all live with the burden of feeling that anything is possible if we're only clever enough, smart enough, work hard enough."

-Elizabeth McGovern
Elizabeth McGovern's Body Measurement. Height, Weight, Wiki, Bio, And Many More.
59 yrs old, actress and musician, Elizabeth McGovern looks really hot and gorgeous with a perfect measurement of her physical attributes and a fairer skin tone. She stands at a height of 5ft 10inch and weighs around 59Kg. She has blue coloured eyes and dark brown hair, which makes her look extra glamorous and sexy. Despite being at her late 50's she is able to maintain her fir body structure and a glowing skin.
She is a married woman, and also a mother of her two kids, daughters, she is able to manage time for her workout and hence, has really toned body.
Elizabeth McGovern On Social Media. Facebook, Instagram, And Twitter.
An American film, television, and theater actor, and musician Elizabeth McGovern is active on various social net working sites like Facebook, Instagram and Twitter. Being a famous personality, she loves sharing her personal thoughts and images on social media and has a quite large number of fans and followers over there. On her official Instagram account, she has 24.1K followers, on her Twitter account, she has 71.1K followers and on her Facebook account she has 3.8K followers. To know more about her personal life and to be updated about her life events, you can go through her social media profile and follow her:
Quick Facts of Elizabeth McGovern
Where and when was Elizabeth McGovern born?
July 18, 1961 in Evanston, Illinois, United States
What nationality does Elizabeth McGovern belong to?
American
What is Elizabeth McGovern's ethnicity?
White
What is Elizabeth McGovern's eye color?
Blue
Which color of hair does Elizabeth McGovern have?
Dark Brown
How tall is Elizabeth McGovern ?
5 feet 10 inches
How old is Elizabeth McGovern?
59 Yrs Old