Five Things To Know About Famous Singer And Songwriter Ellie Goulding
Elena Jane Goulding, popular as Ellie Goulding is an English singer and songwriter. Her career began when she met record producers Starsmith and Frankmusik. After signing to Polydor Records in July 2009, Goulding released her debut extended play.
1. Ellie Goulding enjoys running and tries to run six miles every day
Her fastest half-marathon time is one hour, 40 minutes, and one time 200 people showed up to run a 5K with her in Sydney.
2. Ellie Goulding doesn't eat meat
Since becoming a vegetarian in 2013, Goulding says her body has totally changed, her skin has improved, and her eyes have become much brighter.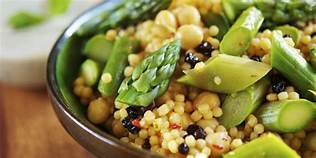 3. Ellie Goulding has always had a knack for entertainment
Soon after she learned to play several musical instruments, Goulding won the part of the Scarecrow in her school's production of "The Wizard of Oz."Goulding, who grew up in Lyonshall, Herefordshire, England, attended Lady Hawkins' High School in Kington
4. Ellie Goulding is more than just a singer
Ellie also plays the drums and guitar, and she's a highly-accomplished clarinet player. She learned to play clarinet as a youngster and originally taught herself to play guitar to impress a boy.
5. Ellie Goulding loves Christmas, and she has a lot of Christmas favorites.
Ellie's favorite thing about Christmas is the snow, and her favorite Christmas movie is "The Snowman." Her favorite holiday song is "Last Christmas" by George Michael. In 2011, Goulding even dressed as Santa Claus and volunteered on Christmas Eve.