'Riverdale' Co-Stars Charles Melton & Camila Mendes Kiss In Paris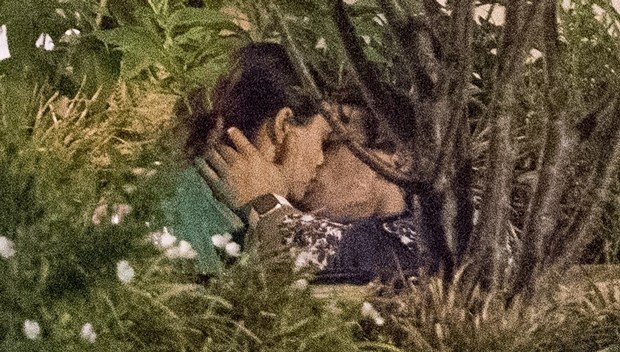 The city of Paris is one of the place filled with romance to make tourists feel passionate. Riverdale co-stars Charles Melton and Camila Mendes openly made out over dinner near the Eiffel Tower in Paris.
Paris, The capital of romance has done its magic on the Riverdale co-stars Camila Mendes and Charles Melton. The co-stars were photographed emotionally kissing over dinner at Le Girafe restaurant near the Eiffel Tower. The pair were in town ahead of a RiverCon 2 French fan convention and they have been playing tourists in the City of Light. In addition to their dinner in the garden-like setting, the pair have been spotted taking in the sights of Paris just like any other visitors.
Before dinner, the pair were photographed spending the day walking the streets in more casual clothes, each with black fanny packs slung over their shoulders. Both of them were wearing bright white sneakers, perfect for pounding the pavement on a day of sight-seeing.