Rob Kardashian Inspired To Start Working Out Again After Sexy Tweets With Natti Natasha.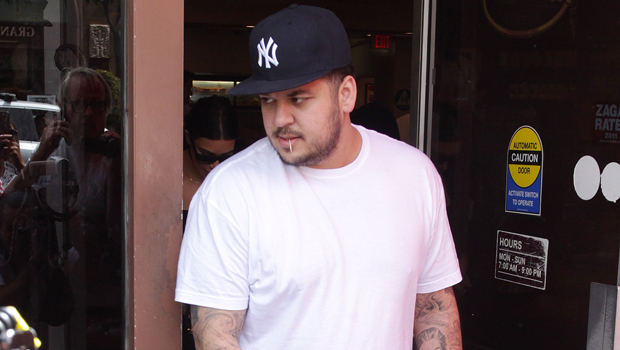 Rob Kardashian is back in the gym and taking on a new fitness challenge — and his sudden surge of motivation has everything to do with sexy Latin pop star Natti Natasha.
Rob Kardashian and Natti Natasha have been flirting on Twitter ever since Rob praised her publicly on June 4. They haven't actually gone on a date yet, but the excitement of the possible new romance has given Rob the push he needed to get back in the gym. A source tells he's on a mission to "transform his body" and he's planning to hit the gym almost every day for the next month.
"Rob is taking on a new fitness challenge and has committed to working out six days a week for the next 30 days," added the source. "He's determined to lose a bunch of weight. He'll be doing HIIT because it really helps burn fat and up your metabolism and that's what Rob wants. His goals are realistic, he's not expecting to have his six pack back in one month but ultimately that's his goal, he would love to have a six pack again."