Cristiano Ronaldo's girlfriend Georgina Rodriguez cheers after rape case is dropped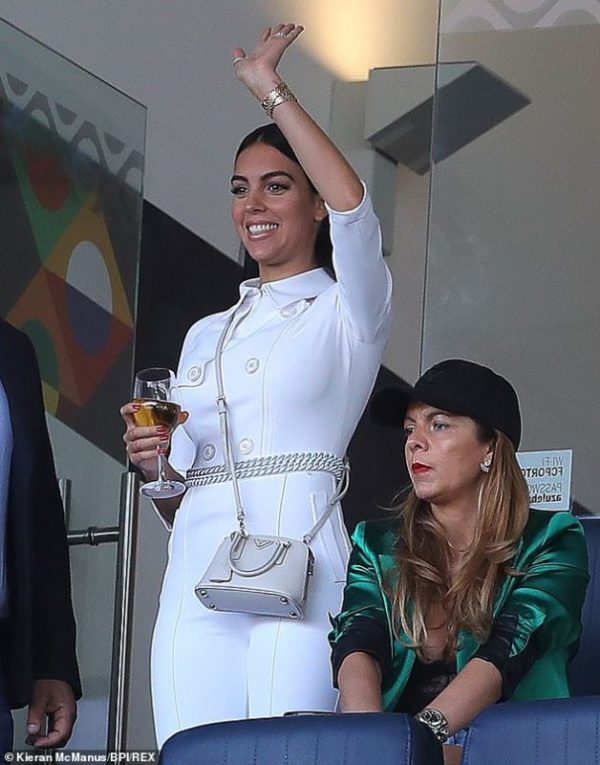 Georgina Rodriguez spent her Sunday evening at the Portugal v Netherlands Nations League final, cheering on her boyfriend of three years Cristiano Ronaldo.
Wearing a white jumpsuit and sipping from a glass of rose wine, the 25-year-old model was joined by Cristiano's mother, Maria Dolores dos Santos Aveiro, as well as the footballer's eldest son, eight-year-old Cristiano Jr.
Georgina and Ronaldo have been together since 2016 when they met in the Gucci shop she worked in. Since then the couple have had a baby girl together, though – despite rumors – the pair are not engaged yet.
As well as an eight-year-old Christiano Jr and his baby with Georgina, one-year-old Alana Martina, Ronaldo also has two-year-old twins Eva Maria and Mateo who were born with the help of a surrogate mother.